Private Duty Nurse (prn role)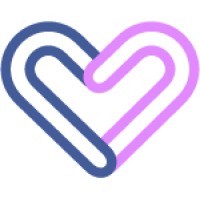 Navi Concierge Nurses
Phoenix, AZ, USA
Posted on Monday, May 29, 2023
Major/Essential Functions:
- Contractor position (W9, no benefits, shifts not guaranteed)
- This is a service and human connection centered role
- MUST be tech savvy. This is a technology forward RN role and company
- Must be able to complete patient charting on a smart phone or tablet
- Provide one-on-one high quality, concierge style private nursing care & support to adult patients in their homes or hotel in Phoenix, AZ and surrounding cities
- Duties include hands on direct registered nursing care with patients, advocating, educating, care coordination, and more
- Weekday, overnight, and weekend and day shifts available (must commit to *2* shifts per month)
- Post-surgical, post-hospitalization, wound care, plastic surgery, aging at home and hospice patient populations
Minimum Qualifications & Education Requirements:
- Arizona RN license in good standing, unencumbered
- 4 years of direct patient care experience (1 year in an acute setting within the last 5 years)
- Current AHA BLS and/or ACLS
- ASN or higher & graduated from an accredited nursing program
Provides nursing care based on:
- Arizona State Nurse Practice Act
- The American Nurses Association Code of Ethics
- Massachusetts Nurse of the Future
Nursing Core Competencies:
- Able to refer patients to a higher level of care as appropriate
- Confidently practice under own nursing license, staying within scope, and going above and beyond for patients
- Staff nurse practice must be delivered with compassion and professionalism based on knowledge, assessment, and excellent listening skills
- Emphasis is placed on high quality care and patient satisfaction with the care delivered
- Able to function independently yet utilize provided support and chain of command for a comprehensive patient care experience
- Must be tech competent
Commitment to diversity:
At Navi Nurses we embrace diversity, we support it, we celebrate it, and we thrive on it for the benefit of our employees and our community. We are committed to building a team that represents a variety of backgrounds, perspectives, and skills.
Ensure your resume includes the following:
- Name, address, email, and phone number
- Nursing Experience for the past 10 years- Employer, dates, and positions
- Education - include college or university and first and last nursing degree
- RN license number
What our nurses are saying:
"This is such a fantastic change of pace from the hospital!!!"
"It's so awesome being able to connect with patients and their families one on one."
"I love these flexible, low stress shifts!"